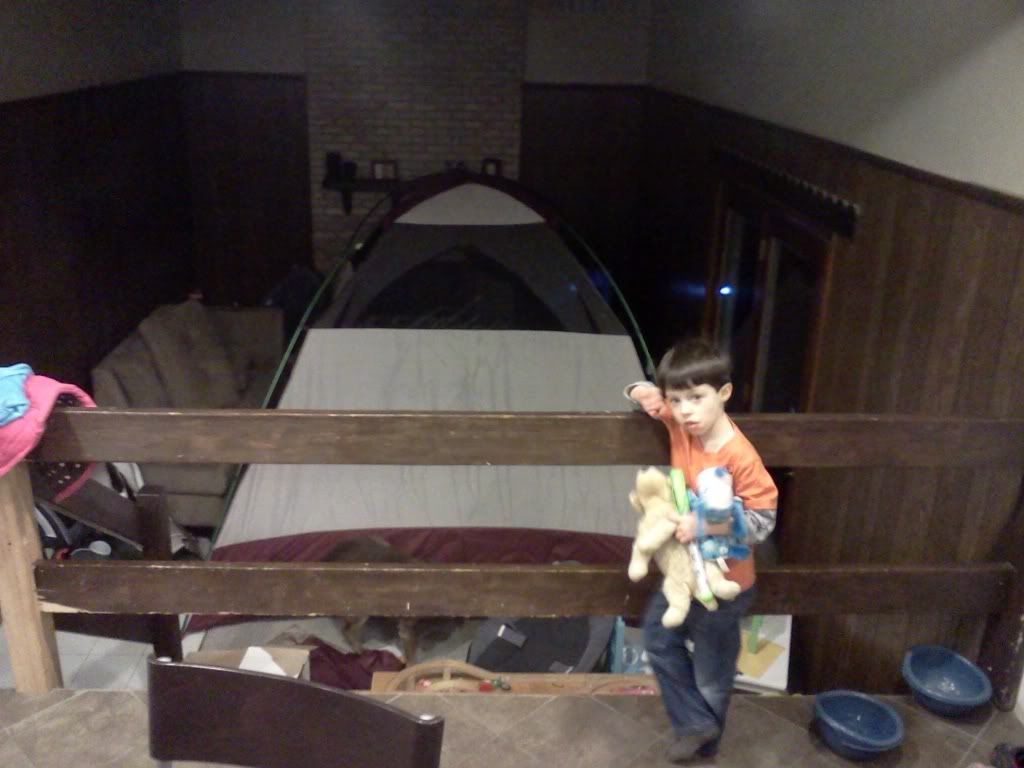 Ignore the background (this room is about to be demolished)! We just purchased an absurdly large tent from Sierra Trading Post.  Our four-person Sierra Designs tent was getting a bit tight on space and a bit less water-proof than it had been when we purchased it 8 years ago. . . The additional size of a family tent seemed like a necessary compromise when considering the mental state inspired by sharing a confined space with little children for any length of time.  After checking out a number of tents, and finding a few Kelty's that were large enough (and inexpensive enough) to suit our needs, we selected one and waited for it to arrive.
Drumroll please. . . .
We picked the Kelty Grand Mesa Tent – 6 Person, 3 Season.  It's absurdly large.  Embarrassing.  Ludicrous.  Ridiculous, in fact.  My 6 foot 4 inch tall husband can stand in the middle of the tent.  We pitched it in our family room as a test run and realized that it was truly too large for any indoor use.  The dimensions are also a bit embarrassing – 99 square feet, 70 inches in height (in the middle).  Are camp sites large enough to pitch this behemoth?  I'm pretty sure that being forced to pitch this tent in public may cause mental anguish to my husband and his "pack light, pack right" mantra.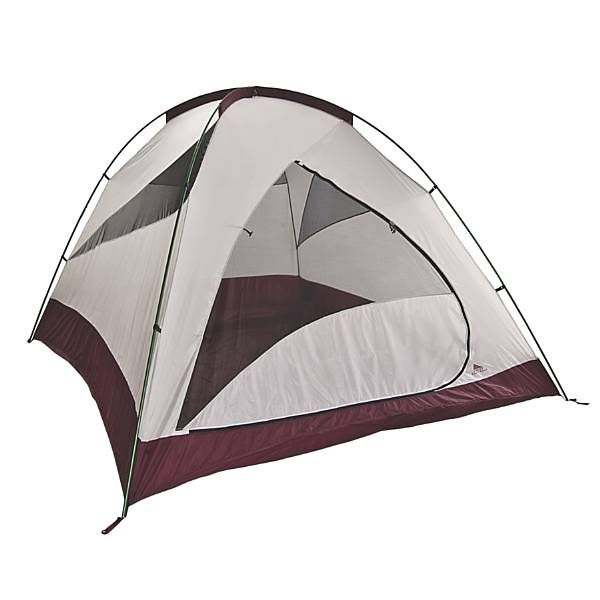 And yet. . .
I love it!  I can't wait to take the two munchkins out in it. I might not even mind a rainy day at the crag quite so much as in the past.  We'll be able to cuddle in with toys and books, hanging out in a comfortable space that allows the kids to move around.
Now if only my husband can recover from the embarrassment.
Chime in with your tent stories!