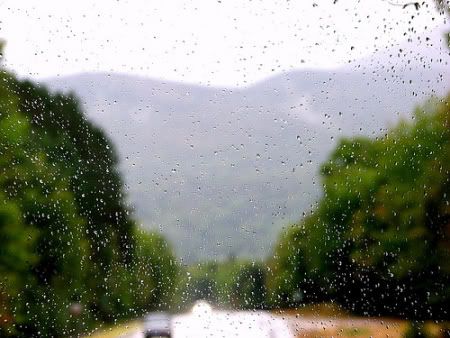 Mt. Washington in the Rain
Sunday is the start of our week long family vacation.  We'll be going to New Hampshire to climb at Pawtuckaway (bouldering) and then on to Rumney for some sport climbing and bouldering (at the Black Jack boulders) when needed.  We're hoping to get in a bit of roped climbing but since it's just the two of us plus the kids, we expect that we'll be limited.  I'm even excited to get our 4 year old up a pitch of superslab that I recall seeing on a previous trip.  We'll see how that works out (best laid plans and all that).
I've checked the weather on Climbingweather.com and it looks like we could be hitting some rain early in the week – let's hope it's sporadic and manageable, otherwise our tent camping trip could turn into a whole lot of hanging out at the movies.  Good thing that Cars 2 is out this weekend.  Which leads me to the post of this blog post.  Given the potential for unfortunate weather, I'm identifying some back up plans.
Ideally we'd spend all of our time climbing and hitting the water at the local lakes/rivers/waterfalls etc., then camping each night (and cooking out with our camp stove).  But just in case things go wrong, our back up plan is to Priceline a hotel (when absolutely necessary) and abbreviate the outdoor time as needed.
Back up activity #1: Mt. Washington Cog Railway  – We'll go here if we have a number of wet days strung together.  The trip is pricey ($60 per person) so we're saving it as a backup.
Back up activity #2: We're probably going to take a hike either way, but bad climbing weather is still reasonable hiking weather, so we might shift our outdoor time to hiking Arethusa Falls and/or other local (short) hikes.   Oh, and when looking for information about kid friendly hikes, the website (linked above and at http://family.go.com) was extremely helpful. I also found some cool "hot day" things to do including "Whale's Tale Waterpark" and a helpful trip planner.  Click here for the planner.
Back up activity #3: Movies (as already mentioned).  Cars 2 is playing.  Enough said
Any other ideas for a contingency plan, should weather be an issue?